We teach you how to live with your dog.
And we teach your dog how to live with you.
It all starts with great communication.
With over 45 years of experience, we've developed a learning method based initially on positive reinforcement (food, toys and praise). We establish a language between the dog and owner that gives the dog a clear understanding of the positive consequences associated with certain behaviors. At the appropriate stage of training, we use negative reinforcers to teach the dog consequences of unwanted behavior. In the end, it's about creating a mutual understanding between dog and owner that will last a lifetime.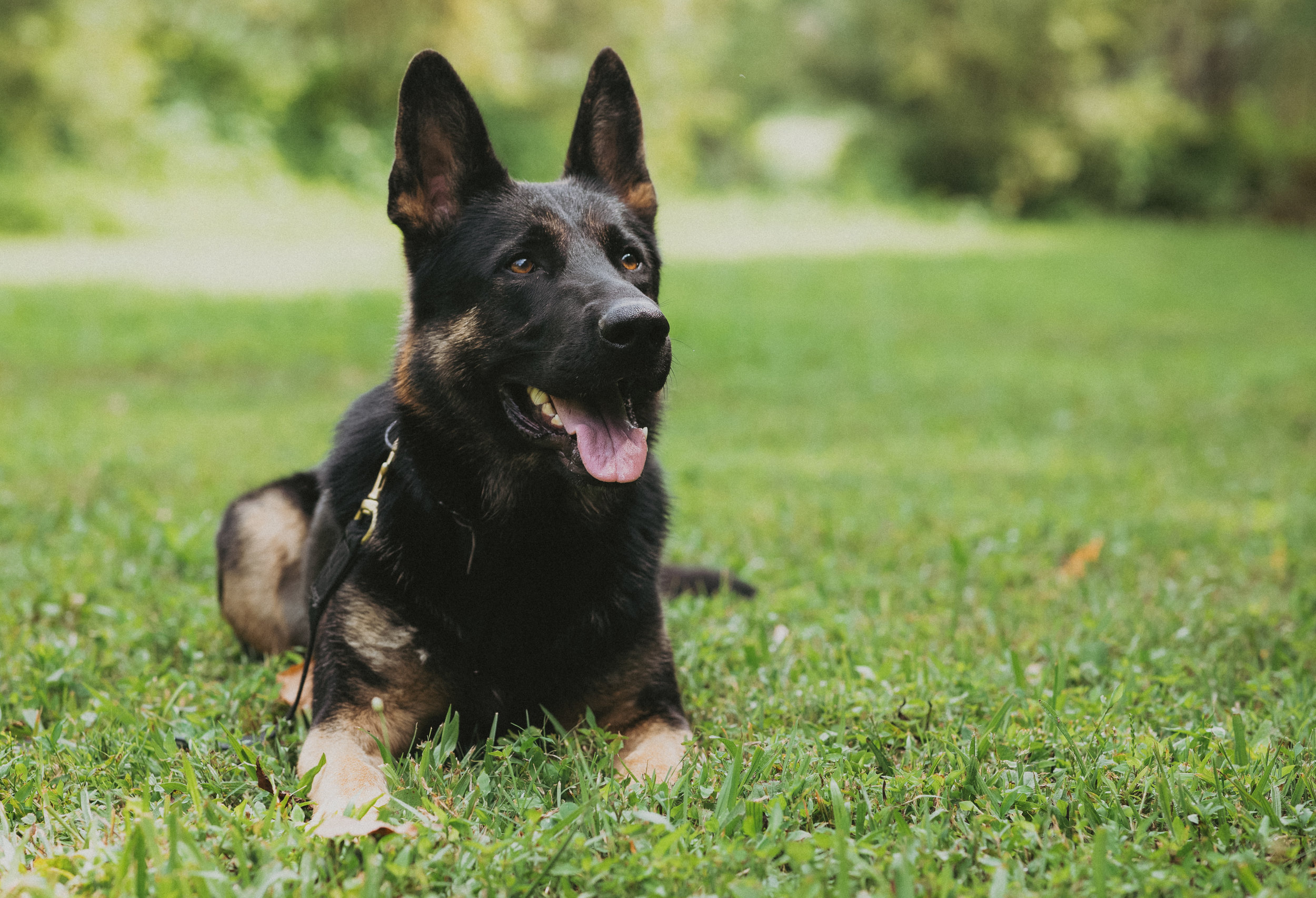 Board and Train
Our most popular and most-effective service! Your dog stays with us on-site for two weeks learning new skills or brushing up on past behaviors. Staying with us at Cedar Valley Canine allows your dog to receive the adequate repetition needed to instill good behaviors. Dogs must be at least 16 weeks and have completed all of their vaccinations including Kennel Cough to do this program.
Please note that we require a minimum of two weeks notice for Board and Train reservations.
Basic Level Board & Train - $1500
Our most basic training where your dog will "learn how to learn." Your pet will now have a system of communication and work ethic.

Your pet will learn several new training skills including: Sit, Down, Rest, Wait, Come Through, Go Through, Recall, All Done, Leave It and more.

Includes two follow-up sessions at Cedar Valley Canine to reinforce good behavior.
Advanced Board & Train - $1500
This program is available to all dogs who have previously trained at Cedar Valley Canine or who have completed our "evaluation" and are deemed ready for this stage.

This two-week program is a rigorous extension of our 'Basic Level Board & Train' package where your pet will refresh on their basic training skills while also learning off-leash control with "real world" stimulus.

Includes two follow-up sessions at Cedar Valley Canine for training reinforcement.
Custom Board & Train - $1600
The "executive level" of our two-week train and board program.

The program includes all of the above plus:

Dave will pick up the dog from your home where he will perform an evaluation of in-home behavior to assess what your needs are or if there are any specific issues that need to be addressed.

At the end of the program, he will personally deliver the dog back to your home and spend time integrating him back into your environment working with you and your dog.

Also includes two follow-up sessions at Cedar Valley Canine for training reinforcement.
On-Site Training
We offer on-site training sessions at Cedar Valley Canine. These plans include four one-hour lessons with one of our staffed trainers.
Includes four one-hour sessions with one of our staffed trainers.

Ideal for new puppies or dogs that haven't received any training.

Your dog will learn leash training, manners, housebreaking plus basic commands such as "sit, "down," and "here."
Includes four one-hour sessions with one of our staffed trainers.

Advanced training includes reinforcement of basic training plus new commands and habits.

Please note: the advanced program is only available for dogs who have trained with us before or have gone through an "evaluation" with Dave.
Continuing Education - $75/ per one-hour session
For dogs who have trained with us before, we offer single sessions at CVC to brush up on any training.
Specialty Training
We're proud to offer speciality training services for owners and their pets. Please inquire about cost and availability for these services.
E-Collar Conditioning and Training
We are a licensed E-Collar Technologies dealer and trainer. With over 30 years of experience training with e-collars, Dave has mastered the correct use of the collar as a behavioral reinforcer.

E-collar conditioning and training is implemented after basic obedience and can be incorporated into other programs and packages.
Odor Detection/ Response Training
Training services for (but not limited to) Peanut Oil Detection, Bedbug Detection, Narcotics Detection, Explosive Detection, and Cell Phone Detection.
Watch Dog/ Personal Protection
With experience working with military and police dogs, we have a program dedicated to personal protection. Please note that not every dog is meant for personal protection and will need to go through an evaluation with Dave ahead of training.
Evaluation Appointment - $100
Can't decide which program is best for you? Or just want to see if we are a good fit? Our Evaluation appointment is a perfect opportunity to come meet the team at Cedar Valley Canine so we can evaluate the needs of your pet (please note: this is mandatory step for all Specialty Training dogs).